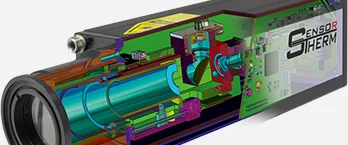 Infrared measuring technology made in Germany:
Development, production and service in-house
Sales worldwide
Sensortherm GmbH in Weißkirchener Straße 2-6 in Germany, 61449 Steinbach develops, produces and distributes
Sensortherm is one of the technology leaders in digital pyrometer technology, especially our ratio pyrometers are the world's fastest devices with digital signal processing.
With more than 30 years of experience in the development and manufacture of infrared radiation thermometers, Sensortherm is constantly setting new standards in digital pyrometry and offers its customers economical and technically high-quality solutions from a single source. All Sensortherm devices are produced "made in Germany" at our headquarter in Steinbach am Taunus.
Sensortherm sells worldwide, through our international sales you will find contacts in many national languages.
Quality is important to us, all products are subjected to extensive checks before they are assembled and leave our company.

We are certified according to DIN ISO 9001:2015

In the beginning there was the idea...
Wolfgang Scheuer's basic idea emerged: pyrometers with digital signal processing in order to be able to post-process the difficult-to-control analog signals mathematically.


03-1991
First collaboration with Optron measuring technology GmbH, which is dedicated to the development and production of measuring devices.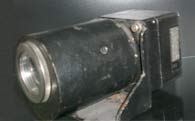 03-1992
The first pyrometer is ready, it comes from a development order.


11-1994
Founding of Optrotherm Measurement and Sensor Technology GmbH, which is also dedicated to the development and production of electronic measuring devices.

10-1999
Patent filing for pyrometers with direct detector signal digitization.


06-2001
Foundation of Sensortherm GmbH as an independent development, production and sales company.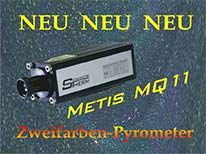 11-2002
First 2-color pyrometer with digital detector signal digitization on the market.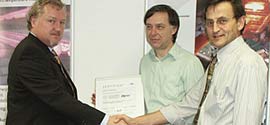 12-2007
First presentation of the ISO-9001 certificate by the TÜV.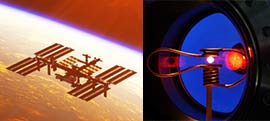 12-2007
Great trust: Sensortherm receives the order to develop a pyrometer for measurements in the Measurements in weightlessness in the electromagnetic levitator on the ISS and thus creates the basis for the later Transfer Standard Pyrometer DIADEM.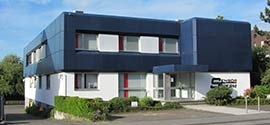 03-2009
Relocation to the own and enlarged company building in Sulzbach.

Continuity
Sensortherm works continuously to improve and expand its products. Besides pyrometers also controllers, calibration sources and combinations of both arise. The continuously developed software creates a comfortable interaction of all products.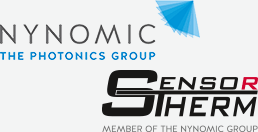 09-2019
Sensortherm becomes part of Nynomic AG.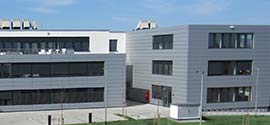 03-2021
Relocation of Sensortherm GmbH to the new company building in Steinbach, together with the Nynomic group members tec5 and Spectral Engines.


Today…
Sensortherm GmbH continuously researches and develops further in order to create modern products "Made in Germany" that help the market to further improve the world with high-quality products.