Sensortherm – 30 years of experience in development and production of pyrometers.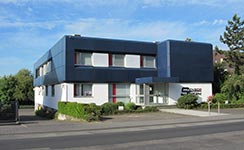 We develop and produce our pyrometers at our headquater in Sulzbach/Ts, Germany. More than 20 years ago we started to develop digital pyrometers. Sensortherm pyrometers set the benchmarks for response time, spot size diameter and accuracy. Customers worldwide appreciate our service.
Product range:
Thermography
Complete solutions including software for acquisition and documentation
Software for measuring data and temperature profiles
Radiation pyrometers
Two-colour pyrometers
Scanners
Program controllers
Black bodies
Customized software solutions
Mechanical and electrical accessories
Repair and calibration service
Through consistent further development it succeeded in 2007 to build the first completely digital 2-color pyrometer with a response time faster than 50 µs, the Metis HQ!
.
Customer support and service are our strength. Our striving is to provide our customers in their individual needs with competent and optimum support. We offer repair and calibration services as well as start-up and on-site support. We will check your device in accordance to certified standards and provide a calibration certificate in compliance with your requested measuring points.
Customized solutions. Not all measurement tasks can be measured with "normal" standard pyrometers. Therefore Sensortherm offers competent advisory services for customized solutions provided by our sales experts and engineers.
Quality is important to us. We are certified: DIN ISO 9001:2015
24 month warranty. Sensortherm guarantees a 24-month warranty to all our in-house products